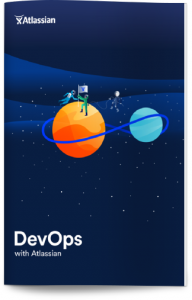 Download Atlassian's DevOps guide to learn how DevOps is the key to continuous delivery of software.
Discover how a strong relationship between your dev and ops teams, with the right tools and processes in place, can lead to true continuous deployment.
Covered in this whitepaper:
What is DevOps?
DevOps and Atlassian
Building Products, DevOps Style
Continuous Delivery for Infrastructure
Handling Incidents at Atlassian
Being Proactive and Staying Ahead of the Game
Are You Ready for DevOps?
At Atlassian, the key to faster, higher quality releases is a strong relationship between our dev and ops teams and the right tools and processes in place to support them.
Download this Whitepaper