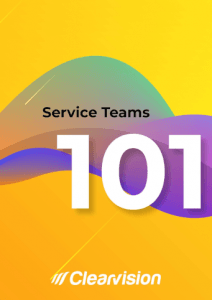 Straighten up your service and make life easier for service teams, with Clearvision.
Buying a flash new Service Desk when your service teams are experiencing problems, is like putting a new engine in a car without wheels. Problems need unpicking before the right solution is found. We'll show you how to do this in five steps.
Covered in this whitepaper:
How to make life easier for service teams
Straighten up your service
People who provide IT services to customers, as well as handling service requests, have a lot on their plate. They deal directly with customers and internal end-users and have to make sure their requests are logged, their questions are answered, and their problems are solved. Customer satisfaction is riding on their backs.
Download this Whitepaper